ÉGLISE DE SCIENTOLOGY DE DENVER
L'Église a restauré son édifice dans le quartier historique du stade Ballpark, au sud du centre de la ville.
CÉRÉMONIE D'INAUGURATION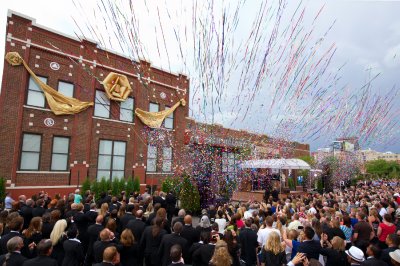 New Ideal Church of Scientology for
the Mile-High City
EN SAVOIR PLUS
VIDÉOS
PHOTOS
SITE WEB
Pour plus d'informations sur l'Église de Scientology de Denver, leur calendrier de manifestations, le Service du dimanche, la librairie etc. Vous êtes tous les bienvenus.
Dirigez-vous vers
www.scientology-denver.org
CARTE
LIEU
Adresse :
2340 Blake Street
Denver, CO 80205
États-Unis

Téléphone : (303) 291-3560
EMPLOI DU TEMPS
Horaires
Ouvert tous les jours